2020 saw top global sports leagues being postponed and then severely dumbed-down. Because of this the wealth of usual betting opportunities were not available. Betting activity online shifted dramatically. Top online betting operators, like Bet365, were forced to adapt and expand their eSports betting products. The result was a overhaul of the sports betting landscape which many predict will be changed forever.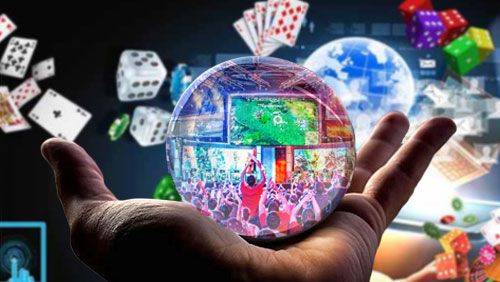 How eSports changed betting in 2020
For top online sports betting sites, it was a struggle to remain relevant in desperate times. The logical answer was to focused on eSports (betting on players playing computer games) and/or Virtual Sports (betting on virtual sporting events). Historically, eSports has the betting edge over virtual sports with more bets placed in terms of deposits and more games to bet on.
2020 has seen eSports flourish beyond all expectations. eSports enjoys a highbrow status not just in Asia but also in America, Europe and the UK. eSports tipsters have established themselves and professional gamblers are now having a punt on eSports. Betting sites, like Bet365, have been very vocal about accepting huge bets on top eSports games like League of Legends (LoL), CS:GO, DOTA 2 & Overwatch since March 2020. For years the idea of placing bets on eSports was too wacky. But today eSports is more mainstream, with bets placed on eSports rising during summer 2020.
eSports Streaming And Betting
Amongst the under 30s betting elite in Europe, UK and America, eSports is the word on the street. eSports streaming in the US and UK is up ten fold, with more eSports games being streamed via Twitch more than ever seen before. The global turnover on eSports betting amounts to over 1 billion $/£/€ - a very impressive figure given such a small fan base vs traditional sports like football.
eSports then is gaining momentum with more tipster giving tips and more punters placing bets than ever before. Get the bet365 App on iPhone, for example, and you might notice some betting options on CS:GO live on bet365 homepage. eSports odds taking centre stage on a bookies homepage is not something you would of seen five years ago! But the truth is that it is 2020 and times are changing for the better. eSports is alive and kicking!
Bet on eSports with tips in 2020
You can bet your bottom dollar that eSports betting will continue long into the future so stayed tuned for more eSports tips than you can shake a stick at! A top tip is to open an account at bet365 because has joined forces with Sports Information Services (SIS) to breathe life into their eSports betting pages meaning enhanced eSports betting options which they promise will be the best on the circuit.
Investment in eSports has paid off for the eSports arenas and big teams who have piled cash into the industry over the past ten years. You could do a lot worse than backing eSports teams like Fnatic at bet365 who's wins are unrivalled and are the most successful esports team of the last decade. Big eSports competition pay cheques and million pound sponsorship deals showing no sign of stopping for Fnatic.
A New Era For eSports Betting
Let's be honest, normal sports like football are dull to watch without fans lining the stadiums. eSports offers a more immersive, virtual experience which is prime for betting. Since global lockdowns, more households tuning in to watch and bet on eSports than ever before. With all this interest comes opportunity. The stigma around eSports betting is no more. eSports and eSports betting is having it's hay day.
Many people who have zero interest in eSports and video games are now interested in what the space has to offer. eSports has betting opportunities like no other new sport. eSports pro players like Wolfiez are big success stories. Wolfiez has won million pounds playing Fortnite and anyone backing him has benefited from his performances. Unsurprisingly, players like Wolfiez now have celebrity status and generate thousands of views and likes across streaming and content platforms like Instagram. Big teams like Fnatic are dominating competitions and capturing punters hearts too. All this is being consumed by a world once fixated on the traditional sports betting calendar which revolved around boxing and golf.
Tips on eSports games to bet on
The depth of eSports games to bet on is remarkable. What betting sites and App based bookies are noticing is that sports fans who once bet on boxing are now betting on eSports tournaments. eSports betting does make sense in many ways. Why? Because eSports is tactical. Tactical games like or LoL for example are simple to bet on, so too are eSoccer games like FIFA.
So why not go to Twitch or Youtube select an eSports game like FIFA and start familiarising yourself with streaming eSports tournaments. You'll find thousands of eSports replays and analysis videos to wet your whistle. You might be impressed by how tactical eSports can be and maybe you'll have a flutter and win big!